SBI Credit Card: Eligibility, Charges & Interest Rates
SBI Bank offers a wide range of cards that suit the needs of their diverse clientele. Some of these credit cards are offered to meet specific needs, such as lifestyle cards, cashback cards, shopping cards, travel cards, etc. For everyday use, SBI credit cards are among the best in the market. They are widely accepted and come with several features, including EMI convertibility of purchases, contactless transactions for small amounts, add-on cards, and reward points. There is no uniformity of charges, eligibility, or interest rates across SBI credit cards. While some things could be similar, each of the cards offered is different.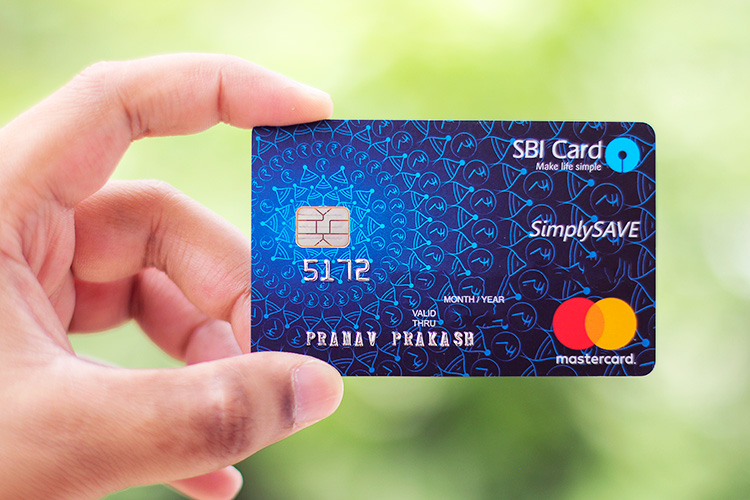 SBI credit card eligibility
The primary SBI credit card eligibility criteria are age and income. SBI credit cards are available for people between the ages of 18 and 60. However, you can keep your card even after turning 60 if it has been issued before then. The income requirement is a minimum of Rs. 20,000 per month. It could be as high as Rs. 60,000 per month for more sought-after cards that have higher rewards.
The applicant's occupation doesn't matter; however, you have to prove that you are receiving a regular income. As a matter of policy, some occupations are not eligible for credit cards, such as those working in the armed forces or police. The other major requirement has a good credit score. If you don't have a credit score, you need not worry; you are still eligible for some cards with a regular income. A bad credit score is likely to lead to the rejection of your application automatically. Lastly, your location matters for getting an SBI credit card; you should be living in a serviced place by SBI cards. SBI cards cover most major districts; you can check the full list on their website.
SBI credit card document requirement
Below mentioned are the SBI credit card documents required to apply for an SBI credit card:
· Identity
· Address
· Income
Generally, Aadhaar, PAN, and payslips are sufficient. However, some cards may have additional document requirements, particularly if you are self-employed.
SBI credit card interest rates
There are two categories of SBI credit card interest rate as the following:
· Up to 40.20 percent per annum or 3.35 percent per month for unsecured credit cards
· Up to 30 percent per annum or 2.5 percent per month for secured credit cards
Depending on your credit history, special offers, or pre-existing relationship with SBI, you could get a better interest rate.
SBI credit card charges
All the bonuses and rewards with credit cards do not come for free. Credit card companies charge fees for various services, and SBI is no different. While differences exist for each card, the general SBI credit card charges are as follows;
· 2.5 percent fees on cash advance domestically and 3 percent on international withdrawals with a minimum fee of Rs. 300 and Rs. 450 respectively
· Rs. 100 fees on cash payment at an SBI branch
· Rs. 100 to Rs. 950 late payment fees depending on the due amount
· 2 percent of the total amount in case of dishonor of cheque with a minimum fee of Rs. 450
· Rs. 100 to Rs. 250 for replacement of lost/damaged card
· 2.5 percent charge on going over the issued credit limit
· 3.5 percent fees on foreign currency transactions, except for Elite card, which attracts a 1.99 percent charge
Apart from these, there are other charges applicable on fuel surcharges, ticket bookings through IRCTC, fees for the redemption of reward points, etc.
How to apply for an SBI credit card
The best way to apply for an SBI credit card is to go to the Finserv MARKETS portal. The portal will guide you about the features, fees, interest rates, and rewards for various cards offered by SBI. You can choose a card that is suitable for your financial needs and submit a simple online application. Finserv MARKETS also has comprehensive information on each card, so you can make an informed choice before making a decision.