The Concept of Total Loss in Car Insurance – Decoded
A car damaged beyond repair can be heart-breaking. Cars come second to home for many, and there could be a lot of emotions involved. Moreover, losing a vehicle could mean losing the primary means of transportation. Even then, one thing that can come to your rescue to help you get a new car is your car insurance policy. This scenario is called total loss, and you could claim the insured value of your vehicle from your insurer.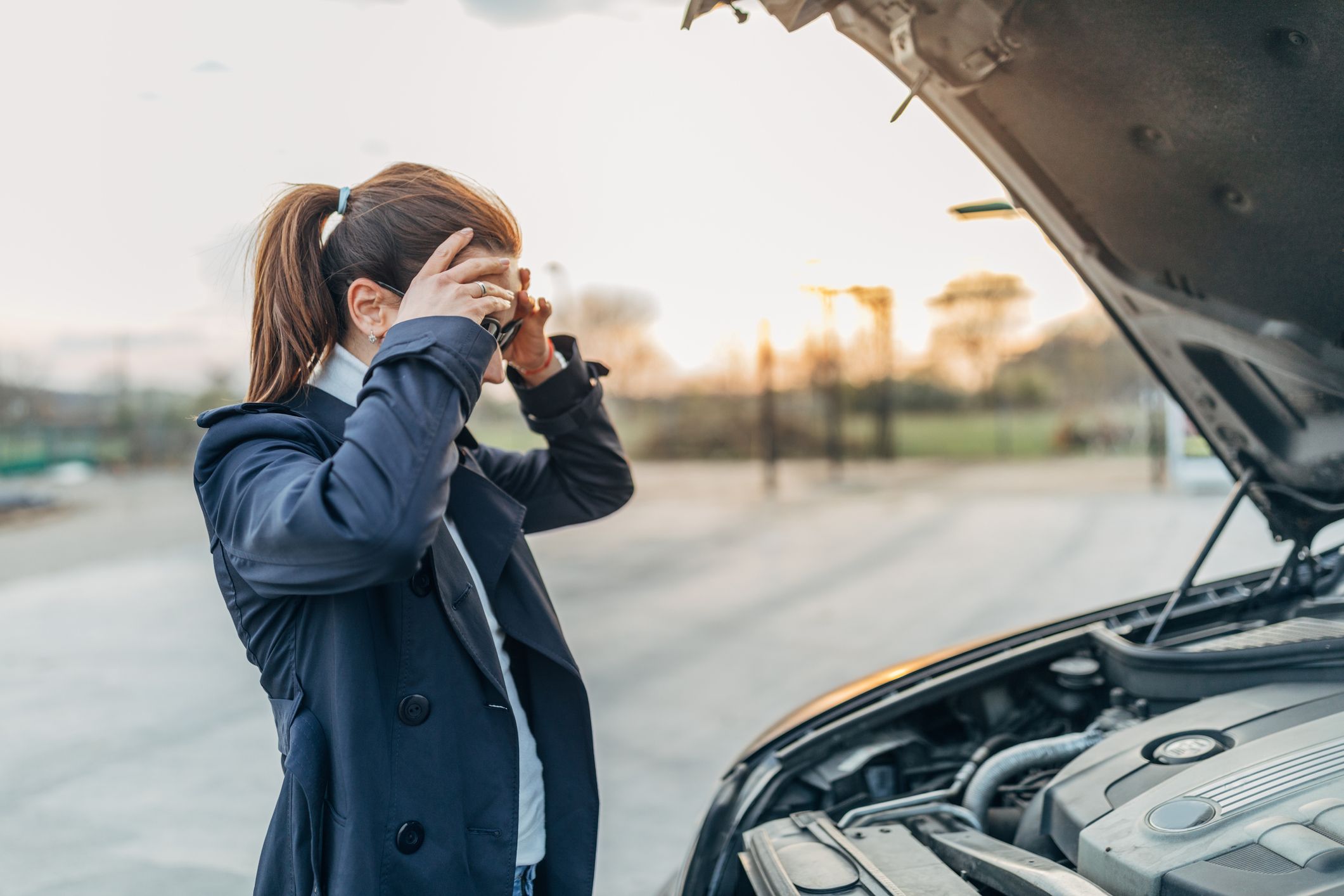 What is a total loss?
Your vehicle can be deemed a total loss if the expected repair cost for your damaged vehicle exceeds 75% of the insured declared value. Here, the insured declared value or IDV is the approximate market value of your car. For example, if your car's insured declared value or current market value is Rs.10 lakh and the cost for repair exceeds Rs.7.5 lakh, your vehicle will be declared a total loss. Theft of your car would also be considered a total loss. If the repair cost exceeds 100% of the insured declared value of the car, it is regarded as a constructive total loss. * Standard T&C Apply
Insurance claim in total loss cases
In the case of a total loss, you have the right to claim your vehicle insurance, subject to your insurance policy's standard terms and conditions.
Underinsurance claim, your insurer will pay you the amount equal to your insured declared value or IDV. IDV is also subject to depreciation over time, based on the age of your car. For example, the IDV of your vehicle depreciates 5% if your vehicle's age is between six months and one year.
The below table will show you the depreciation percentage according to your vehicle's age.
| | |
| --- | --- |
| AGE OF THE VEHICLE | DEPRECIATION FOR FIXING IDV |
| Not exceeding 6 months | 5% |
| Exceeding 6 months but not exceeding 1 year | 15% |
| Exceeding 1 year but not exceeding 2 years | 20% |
| Exceeding 2 years but not exceeding 3 years | 30% |
| Exceeding 3 years but not exceeding 4 years | 40% |
| Exceeding 4 years but not exceeding 5 years | 50% |
For vehicles older than 5 years, the owner of the car can declare the IDV at the time of purchase or renewal of the insurance policy.
What should you do in case of a total loss?
The first and most crucial step in a case of a total loss is to cancel your vehicle's registration. You have 14 days to report it to your RTO after the damage or theft happens. Canceling vehicle registration is essential in claiming the insurance and giving you legal cover if spare parts of your damaged car are used for anything illegal by a scrap dealer. After the registration is canceled, you can contact your insurance provider and start the proceedings for the claim.
When can you not claim a total loss?
You cannot claim total loss in scenarios where you have violated the terms and conditions of the insurance contract. This includes the car being driven by someone without a driving license at the time of the accident or if the car is in a geographical area outside of the insurer's coverage range. You can also not claim a total loss if you do not have a comprehensive car insurance policy. The reason is that this cover is part of the own-damage insurance and not the third-party insurance.
While only third-party insurance for your car is mandated by law, it is always advisable to go for a comprehensive insurance cover so that you are not caught off-guard at an unfortunate moment. Accidents and thefts, though sad, mostly happen unannounced, and in these scenarios, insurance could prove to be of great help. Also, remember, insurance is the subject matter of solicitation. For more details on benefits, exclusions, limitations, terms, and conditions, please read the sales brochure/policy wording carefully before concluding a sale.